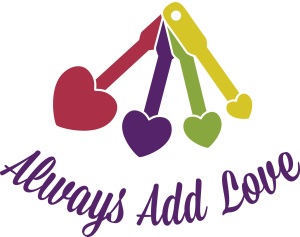 Here are some of my favorite finds this year.  No advertisers in this list, I just sincerely loved these reasonably priced gifts for foodies and non foodies alike.
Favorite Ideas for Foodies
Cookbooks I am most excited about:
For cooking at home:
Jamie Oliver's latest, 'Comfort Food'
I have met him at book signings and seen him cook live, he is the real deal.  Jamie is just filled with energy and passion for cooking real food and his passion is contagious!
Ina Garten's latest 'Make it Ahead':  The Barefoot Contessa has the most consistently delicious recipes to make at home, they never fail.
The classic set of cookbooks by Julia Child, 'Mastering the Art of French Cooking' 2 volume set:  Where it all started!
For baking:  'Sugar Rush' by by Johnny Iuzzini, Wes Martin, Dorie Greenspan.  This book got very high marks on Amazon and claims to be a complete baking course in a book.  The photos look amazing, and sometimes I am a sucker for beautiful photos in a cookbook.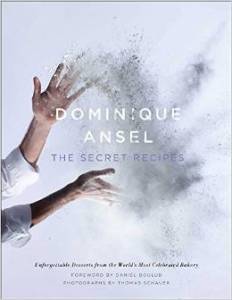 'Dominique Ansel:  The Secret Recipes':  Dominique is a French pastry chef and famously created the cronut (donut and croissant hybrid).    He owns Dominique Ansel Bakery in New York City.
Most intriguing title:  'Thug Kitchen, The official Cookbook:  Eat like you Give a @#$%'.  Doesn't it make you want to take a peak?
Favorite bargain cookbooks:  
Roger Verge's 'New Entertaining in the French Style'.  I found this recommended by a top chef, Suzanne Goin of Lucques, Los Angeles.    She says "looking through it is like a quick, romantic, inspiring trip to the South of France."  Sounds fun to me, and fortunately it is reasonably priced!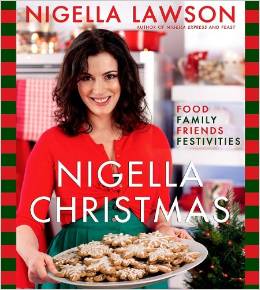 'Nigella Christmas, Food Family Friends Festivities' :  I Love Nigella Lawson, she always cooks with love and this is one of her older books, so you can get it at a good price.
All available on Amazon and sitting on my wish list!
Favorite pick – Kitchen Tools
Crock-Pot 2 Unit Hook-Up, 2 Qt Round, 3.5 Qt Oval.
This is a great way to keep things hot at a party, like sauces, meatballs, pasta or chicken dishes.  Link 2 or 4 of them together and Viola!  Hot buffet.  Love this idea.  Also available on Amazon.com.
Wine
This year I decided to search out some really great wine and invest in a case of red for the holidays.   If I hide a case in the cabinet, I will have some to bring to parties at other's homes, and some on hand at my own home when I entertain.  I also think it makes a nice office gift or gift for friends who enjoy cooking with wine or trying new table wines.
I worked with Nakedwines.com and they helped me choose the perfect wines, shipped them to me in no time, and the case arrived in wonderful condition.  Click on the wine bottles to get to their site.  Their customer service has been amazing, and they even offer an opportunity to be an Angel member.  Becoming an Angel member entails allowing $40 to come from your credit card monthly, (you can stop this anytime) and then you can use the money to buy very reasonably priced wines from small vineyards globally.  The company then has a revenue stream they can count on through their angel network, to support the small vineyards and send the wine directly to you.
I couldn't believe they have been around for 35 years and I just found them!  That is why I wanted to share this great find with you now, so you can get in on the great deals.  My husband and I have sampled a few of the reds, and really enjoyed them, and when I can spare a glass I also cook with them (wine is a very versatile ingredient).   Click here for more information: http://us.nakedwines.com.
Get Personal:  Engraved Wine bottles, Wine Glasses or Ornaments
For a unique way to celebrate your friends or family this season, why not personalize a bottle of wine?  Or for the new parent have an ornament engraved?  'Say it on Wine' is a company in Napa Valley, CA where they engrave bottles of wine, wine glasses or even ornaments for Christmas like the one they did for me pictured to the left.  Check them out at www.sayitonwine.com, they have ideas for all occasions.
Gourmet Ingredients
My Dad turned 80 this year and one of the more thoughtful gifts he received was a basket filled with amazing all natural products.  I fortunately got some of his overflow including the cranberry pomegranate chutney that inspired me to make the  adult grilled cheese sandwich I blogged about.
I would suggest sticking to a theme and running with it.  If the person loves spice, go spicy sauces, salsas, throw in some mexican chili powder or dried chilis, then add chips and crackers and maybe some pepper jack cheese.  If the person loves Italian, fill the basket with lovely pasta, bread, herbs and olive oil for instance.
Have fun and create the basket yourself at the local gourmet shop.  Save on the cost of the basket by using one from the craft store, buying your own tissue and a big sheet of the clear wrapping for over the top and finishing off with a ribbon you have at the house.   You can use the extra money you save from avoiding the markups the store adds for creating the basket (or hampers as they say in the UK) to splurge on the actual contents.
You want to give high end treatstreats. My definition of a gift:  Something a person you care about would enjoy, but would not usually splurge on themselves.  Let them shop for discounts on their dime, a gift should be luxurious,
Finish off the basket with a cookbook, or some of your own recipes to share or lovely note to add that personal touch!
Favorite gift sites food, jewelry and more!:
My lovely friend Christie told me about a great new site with really cool affordable jewelry (and a lot of high end products as well):  http://www.preserve.us/shop/jewelry.html or click on images below.
It was started by Blake Lively as both a lifestyle (similar to 'Goop' by Gwyneth Paltrow) and retail site.  There are some beautiful and unique finds under $50 that make great gifts like the earrings pictured here.  I bought both pairs and thought they were even nicer in real life!
Check out her site, there is a big range of prices and products including some food products, leather goods and more.  The concept is to use modern technology to preserve the 'old ways' in a sense.  From their site, here is an excerpt:  'PRESERVE is all of us, together, championing the goods, makers and legends that instill meaning inside the moments of our lives.'  Her focus seems to be to represent the artisans and products of the US.  What if you want to shop global?  Then you need Etsy.
UPDATE:  Just got the sad news, Fall 2015, that Preserve shut it's doors.  However, good news is that druzy has taken off and there are many sections on Etsy.
Etsy – A Global Market Place
For the Cook or Baker
My first purchase this Fall from www.etsy.com (or click on photo below to get to their site) was a personalized rolling pin from Poland.  So cool, I now can roll out "made by Deidre" on pie crusts and cookies, just so there is no mistake who created each treat.
The one I bought was made by Valek Rolling pins and I was very happy with it (and of course I put hearts on mine!)
I love being a part of a site that helps small business globally get their products in front of the world.
They also sell all kinds of personalized cutting boards, and lovely hostess gifts, ceramics, pottery and pretty much everything but the kitchen sink (maybe that too).
Jewelry for girls and women 
I have already purchased small gold cross and reindeer earrings from The Netherlands (pictured above), necklace from Portugal, and beautiful jewelry from Washington DC (see burgundy necklace above left) which I loved so much I purchased the earrings and kept it for myself!
I purchased the most beautiful necklace with real moss in the pendant (pictured left) from Spain.
I can't guarantee all the jewelry will be as beautiful or even more beautiful than the photos, but that has been my experience so far.
Many of the items I found were under $40, so I couldn't get into too much trouble with hubby.  The dream catchers bracelets were under $10 and so sweet for small girls who have nightmares, as stocking stuffers (pictured left).  I am awaiting the beaded earrings from the Ukraine (pictured below right).  I would warn you to see what kind of shipping time you will require as we approach the actual holiday season.
The quality and pricing has been good, the owners personalized notes are cool to read, and it feels like the right thing to do, to support small business while gifting to friends and family.  I get very excited to come home to packages from all over the world, and I hope my friends and family will enjoy their new gifts.
Fun Gifts for the Creative England Lovers

Tube socks with the colors (or should I say colours) of the London Underground!  Click on the socks to buy them or click here for more UK gift ideas from The Londonist.  Free shipping world wide, also come with a white background.  Found these ideas by following 'The Londonist' on twitter.  All UK lovers should follow this site to keep up to date!
 Hello London Calendar
Available on Amazon.com.  Colorful, happy drawings iconic of London.  I think the kids would love this one.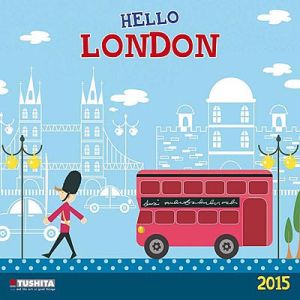 Food Ideas
For the Chocolate Lover at the Office
I just found out that we have a store for Neuhaus chocolates in our local mall, I could have cried with joy.  Belgian chocolates are the best by far, and a real treat to find a local shop carrying the chocolate flown in from Belgium.  There is a reasonably priced gift set I bought for my office buddies that includes 2 candies, hot cocoa and a mug (the basket pictured here has more to it and goes for $54).  
For my good friends I will also buy them some Schnapps or Baileys to give their cocoa a kick! Click on the image to the left to get to their online shop or go to:  www.neuhauschocolate.com.
Look under the daily indulgence section or gift baskets and you will find a big assortment.
And of course, let's end on a very sweet note and talk about my favorite topping again…salted caramel.   A very timely gift would be the 1 pound jar with spoon from Brooklyn's Spoonables (Saucy Caramel):  http://www.spoonablellc.com/ or click on image below.