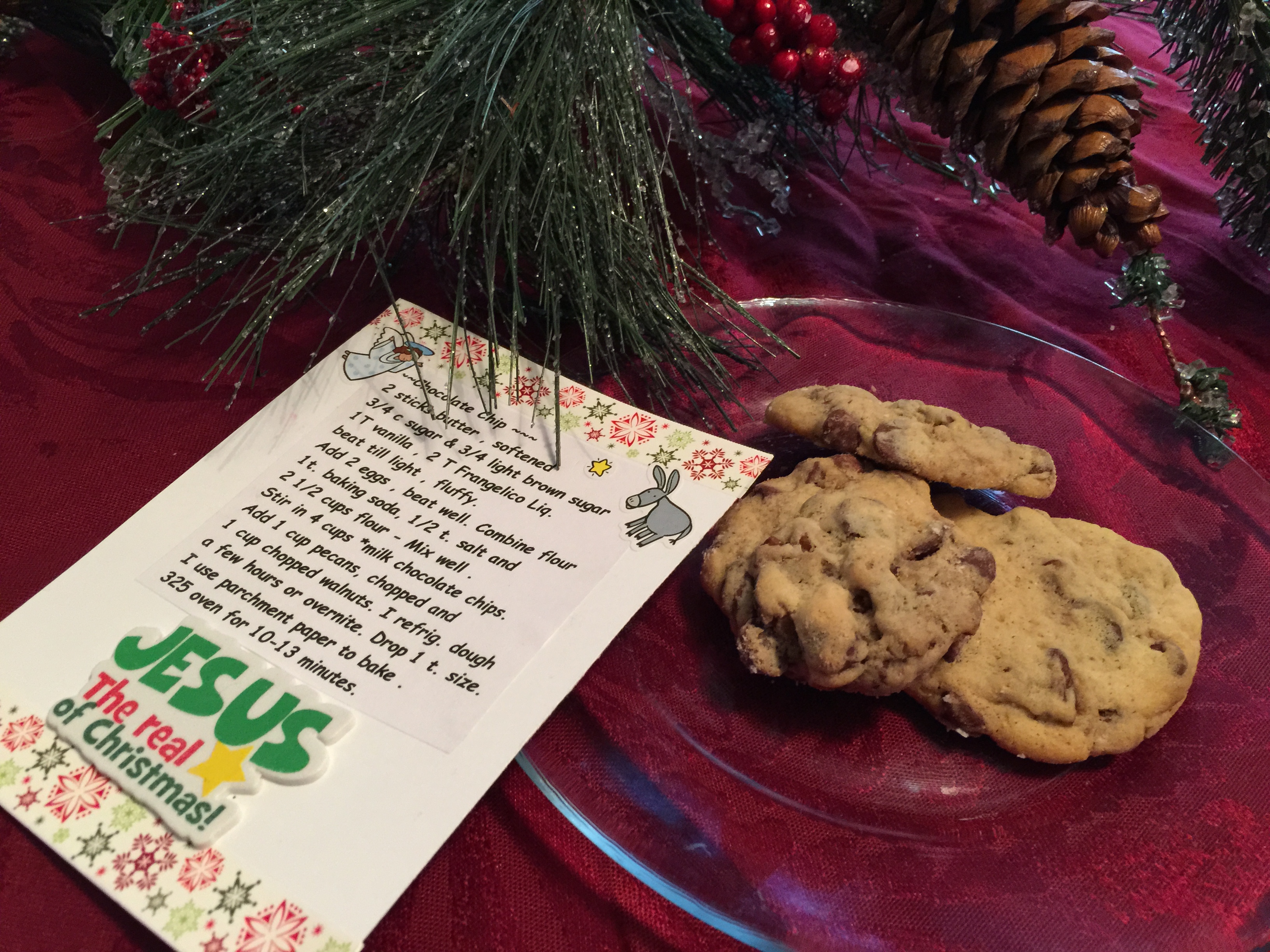 These Frangelica chocolate chip cookies were recently shipped to my family from Aunt Joyce, including her recipe card.  Thank you Aunt Joyce, they were wonderful!!  My chocolate chip cookies are usually much more flat, yours were thick and had a lovely flavor, it is always interesting to add a little liquor to a recipe.
My Aunt Joyce is one of my food mentors.  She taught me at a very young age how home cooking and baking can make any occasion more special.
Ingredients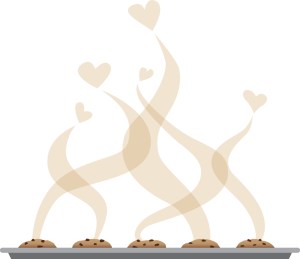 2 sticks butter softened
3/4 cup sugar
3/4 cup light brown sugar
1 tbsp vanilla
2 tbsp Frangelica
2 eggs
2 1/2 cups all-purpose flour
1 tsp baking soda
1/2 tsp salt
4 cups milk chocolate chips
1 cup chopped pecans
1 cup chopped walnuts
Tip:  Always toast the chopped nuts in a 350 degree oven until you can smell the nuts, about 4 minutes
Cream the butter, sugar and brown sugar until well blended (in a Kitchen-aide standing mixer or in a large bowl with a handheld blender).  Mix in the Frangelica and vanilla until light and fluffy.  Blend in 1 egg at a time.
Combine flour, baking soda and salt in a medium bowl and whisk together.  Add the flour mixture slowly, into the wet ingredients.  Blend well, then stir in the chocolate chips and nuts.
Tip:  Refrigerate the dough for a few hours or overnight – this trick is probably why Aunt Joyce's cookies are thicker than mine!
Preheat oven to 325 degrees.  Use parchment paper on the cookie trays, and drop 1 teaspoon worth of dough for each cookie, and space by 2 inches.  Bake for 10 – 13 minutes.
Best served warm and gooey!