I haven't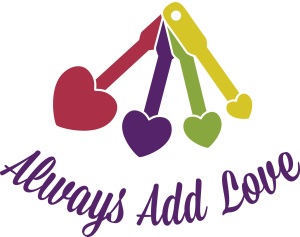 blogged much lately, as 
I am finishing my first ever cookbook (so excited!) and am in the middle of planning a kitchen reno; did you know I do all this home cooking and baking in a tiny old fashioned kitchen?  Kitchen reno blog series still to come…stay tuned.  AND, the 'fam' and I just spent a weekend visiting Washington DC.
If you are heading out to see the Cherry Blossoms this month, check out this article first.
Union Market
In DC the kids learned so much about nature, the US government, the sacrifices made by previous presidents and generations of soldiers.  It really is a must see for grammar school kids!  For me, as usual, it was an education in good food and drink!  The first place we went to upon arrival was Union Market.  I highly recommend this food market for an adventurous lunch or dinner. There are 40 vendors to choose from, and it is opened 7 days a week.  We started in this amazing store for foodies, Salt & Sundry.
At Salt & Sundry they sell specialty ingredients (including a favorite of mine, Spoonables
all natural caramel toppings), hard to find kitchen items including my favorite green milk glass and some lovely ceramics and so much more.  It is stocked with goodies that you will not find anywhere else, they call it "goods for good living" and I agree!
For your food selections you have so much to choose from, but I am a sucker for chocolate and cheese so I started with tastings at Co Co Sala and Righteous Cheese, two new favorites of mine.  At Co Co Sala's stand (Co Co Sala is a boutique and local restaurant), I tried the most amazing hot chocolate and brought out with us special treats we ate that night.  One of the treats was a homemade marshmallow with peanut butter covered in chocolate called a peanut butter mallo-mar.  To…die…for!  I could have spent our whole meal budget at that stall, but I controlled myself and only got one other goody:  The banana nut bar.  It was like a super blinged out Snickers bar, really yummy.  I promise, that the only time I have had such satisfying chocolates was while touring around Belgium.  But there were more stands to conquer, so I reluctantly moved on.
My next mission was to taste some amazing cheese.  I found every kind of cheese imaginable at the Righteous Cheese stand.  I not only tasted some uniqu
e cheeses, but got a bit of an education from the knowledgeable staff running the booth.  Absolutely worth a visit, see cheeses on the top image and tell me that doesn't make your mouth water?!
When it was time for lunch and a nice craft beer, I made my way to Red Apron Butcher.  I ordered a meatball parm sandwich that was just the right amount of sinful, and had a cheese I wasn't used to on top. but it added an unexpected bite that I liked.  My eldest son ordered an Italian sandwich that he raved about (pictured below).  There were many options for lunch including stands that offered seafood that had come highly recommended (seafood is just not my favorite), soup stands, healthy smoothies, and loads more.  For dessert with 3 kids we stuck with a perennial favorite and hit the Trickling
Springs Creamery stand for a dish of ice cream.  After suffering through one too many frozen yogurts, I have really come to appreciate freshly made ice cream, where you can taste the goodness without any of the extra air and chemicals found in fro yo.  We all enjoyed our ice cream and the folks running the counter were particularly friendly and accommodating.  If I haven't hit your sweet spot, check out the map of stands here:  Union Market.
After lunch I walked around and explored, and found a stand that sold fresh produce, a barbecue stand, a bakery stand where my son got an enormous meringue cookie and a spice stand called Bazaar Spices.
My eldest and I had so much fun planning future meals with the global spices at Bazaar Spices.  Again, the woman running the stand was incredibly helpful and we got another education while we browsed.  We picked up a curry spice blend, a bag of peppercorns, a Syrian spice rub, and thyme infused salt.  I think the thyme salt will make a wonderful rub for barbecued beef or chicken.  The Syrian spice rub has allspice, black pepper, coriander, nutmeg, cloves and cardamom.  That might be interesting with butternut squash, I'll keep you posted on how I use my new spices.
I had another fun quick education on locally brewed liquors, great wines of the region and even got some samples at Cordial Fine W
ine & Spirits.  The owner was very helpful and patient.  At this point, after a bit of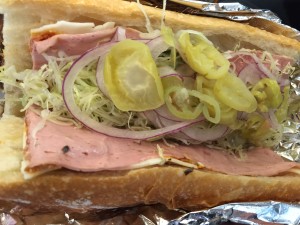 blush wine, I became determined that Washington DC is just the friendliest town around!  Honestly.  And where else can you go that most of the attractions and museums are free?
Bottom line, if you want to just jump into a local restaurant for lunch or dinner, go for it.  But what I find, is that at a food market you can satisfy even the pickiest of eaters and provide a food education.  While floating from stand to stand, as a cook, baker and a mom, I get inspired.  It never fails, I always leave more pumped to cook new dishes, and I never leave empty handed either.  I left this market with my arms loaded with goodies including chocolates, spices, a milk glass orange juicer like Grandma used to have, and a new appreciation for DC!