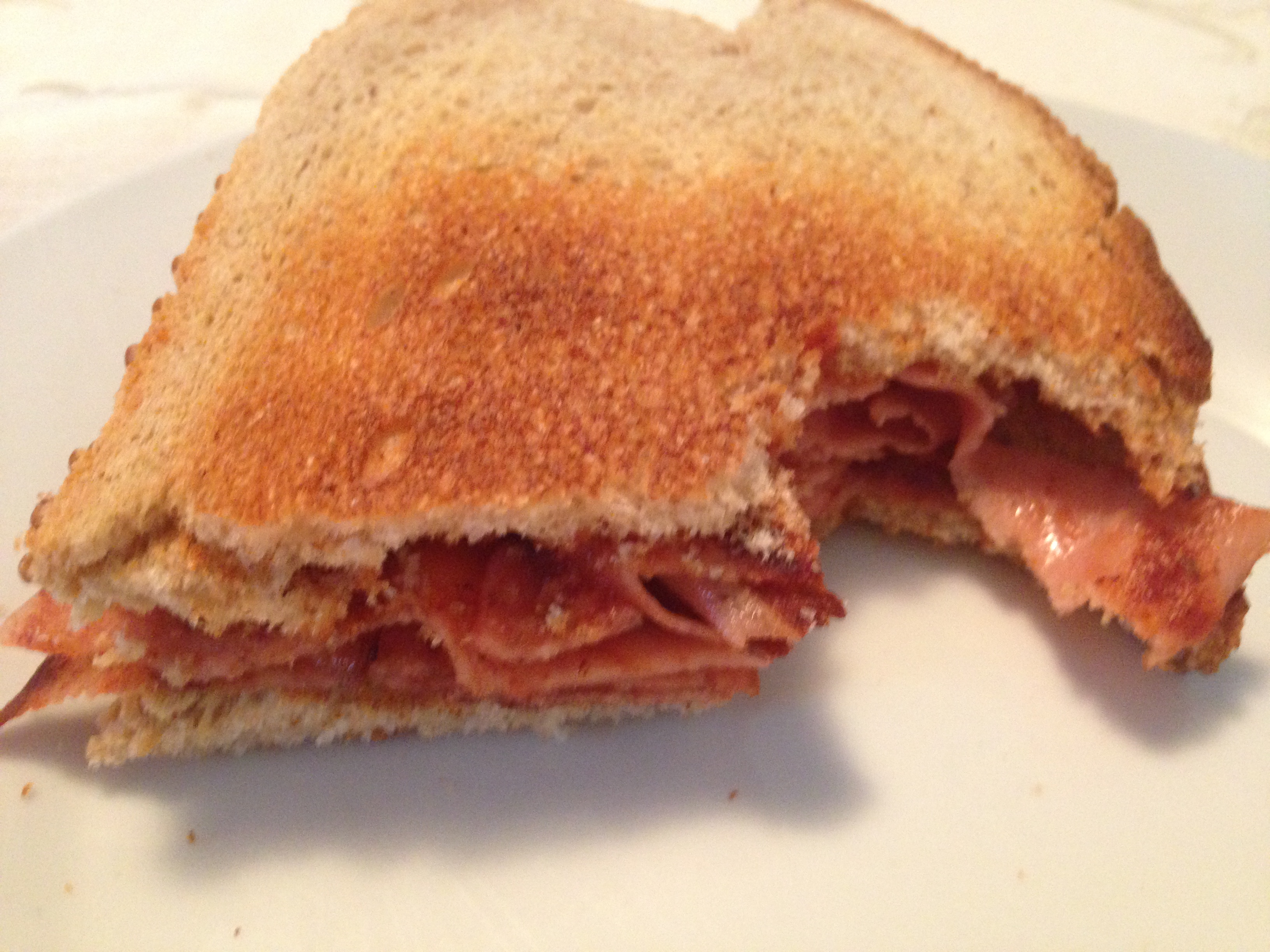 Since I work full time and have 3 kids close in age, when I have an opportunity to be in the house with just one child, during a sick day for instance, we celebrate with this fast and easy treat we can make together.  If they are home for a stomach issue we start with crackers, move up to cinnamon toast and then proceed to chicken soup.  If it is any other issue, we go for the fried bologna!
I know this is less than nutritious, and not even the least bit gourmet, but…when I was a kid, it was a very special treat when my mom made me a fried bologna sandwich.  I have kept the tradition going with my kids, and even the smells of frying bologna bring me back.  Someday that smell will bring my kids back to the special childhood days hanging around the house with me.
I start out by letting them know that bologna is not that great for you, making it seem like we are doing something wrong.  In the end, we are building memories, and with cooking smells, It is all about sense memories!
Ingredients for 2 sandwiches:
10 slices low salt bologna
1 tablespoon butter
4 slices rye toast (also good on multi-grain toast)
Dash of ketchup
Make 1 inch slices in your bologna from the center out, about 4 of them.  Melt the butter in your pan (add a bit of canola oil so the butter doesn't burn) and once it starts bubbling put in the bologna (5 slices per batch should fit in a large non stick skillet).  Once you see the air causing little bumps in the middle of each bologna it is time to flip.  Just slightly brown on each side, then dab on paper towels before building your sandwich.
Layer 5 slices fried bologna on each sandwich, then pour on a small bit of ketchup.  The combination of the caramelized hot bologna, the tang of the ketchup, richness of the butter and crunch of the rye toast, makes for a fun special lunch date with mom.
Serve with some fresh fruit and yogurt parfaits to amp up the nutrition!