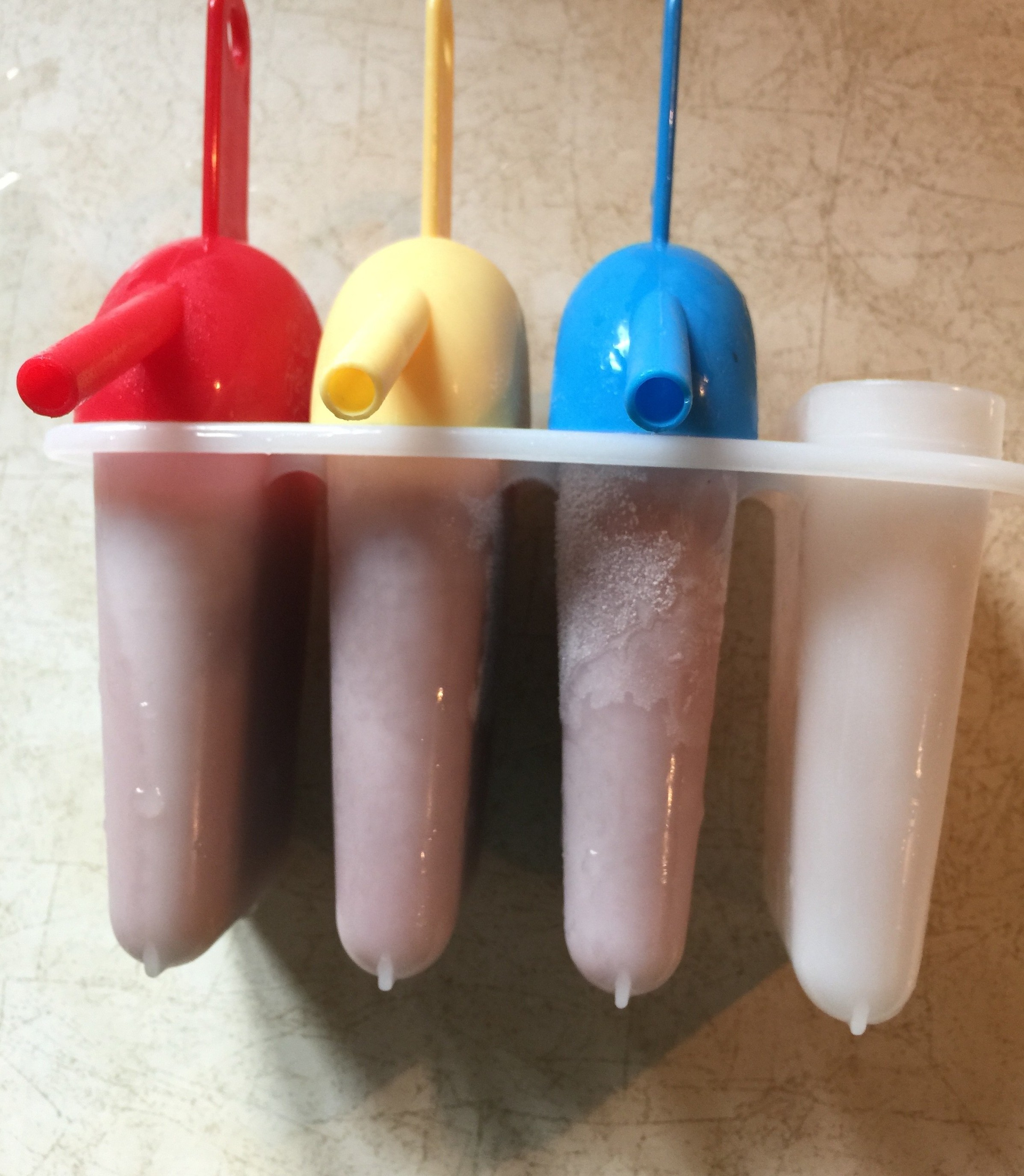 Smoothie Pops

Once the weather warms up, our family loves to make ice pops.  When my kids were little, I was forever looking for ways to provide desserts that would provide some nutrition, that was why I started getting them into ice pops.  On many hot spring evenings, my kids can be found on the front steps hanging out and eating ice pops, chatting together.  We always asked the kids to go outside to avoid spilling on the furniture.  It became a tradition, so now we don't even have to ask them to go on the front steps when we make ice pops – they go right there automatically.
For years we would make our pops with strong, all natural juices.  Favorite flavors include apple cider, orange juice (pulp free), pineapple juice and sometimes we mix juices and then pour them into the molds.  Occasionally my eldest son likes to add  a little surprise by dropping a blueberry or grape into the bottom of the pop.
This week my son came up with a new twist on our traditional pop – he made a batch with fruit smoothies, what a great idea!  Any one of of the shakes I list on this site work (or any other you can dream up) can be poured into the pop molds to create a rich and flavorful pop.  Try banana, primary color, tropical or cantaloupe shake mix.  Either make them at night for the next day, or in the morning and they will be ready for eating after dinner that night.  Over the years we have bought molds from garage sales and also found a set at Bed, Bath and Beyond.  Nutrition on a stick, it doesn't get any sweeter!